A fun and entertaining card game for grown-ups and kids who love sheepy things and a little sillyness!
What's in the box
The game consists of 116 illustrated cards, there are 71 Flock cards made up of four different sheep breeds, each with 15 unique characters; there's Hardy Herdwicks, Leggy Leicesters, Sturdy Suffolks and Bonnie Blackfaces.
71 FLOCK Cards
45 EWE DO cards
1 playing board
4 'How to play' cards
Price includes post and packing to any UK mainland address. For addresses outside the UK mainland, please contact us for a quotation.
See it in action
How it works
Sheep Dip is quick to learn, easy to play and so much fun, games take less than 30 minutes, ending when the last EWE DO card has been played. The winner is the player with the highest score. Simple as that! Baaaaa!
The Flock Cards
There are 71 of them and the idea is to COLLECT and HOLD on to as many sheep as possible to score the most points and WIN!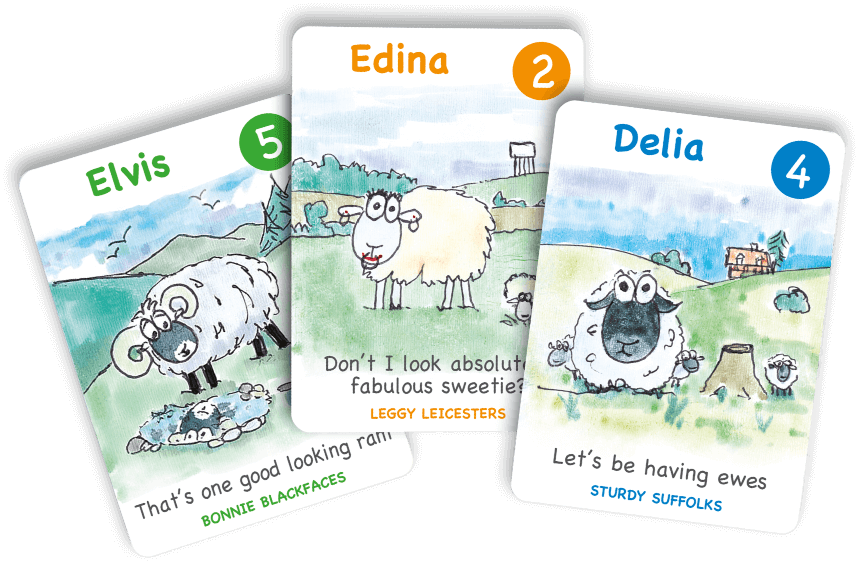 The Flock pack also contains wild cards and crazy sheepdogs to help you win the game. Plus one very special rainbow card – hang on to it if you can!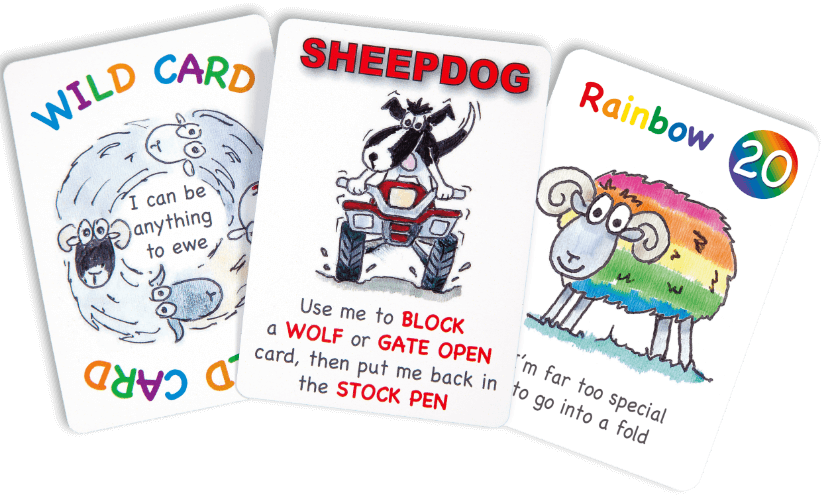 The Ewe Do Cards
Use these action cards to PROTECT, SWAP and STEAL sheep in a race to WIN! Sell and buy on Market Days, add to your flock when anyone shouts SHEEP DIP! But don't leave your gate open and beware of the Rustlers and Hungry Wolf, Howoool!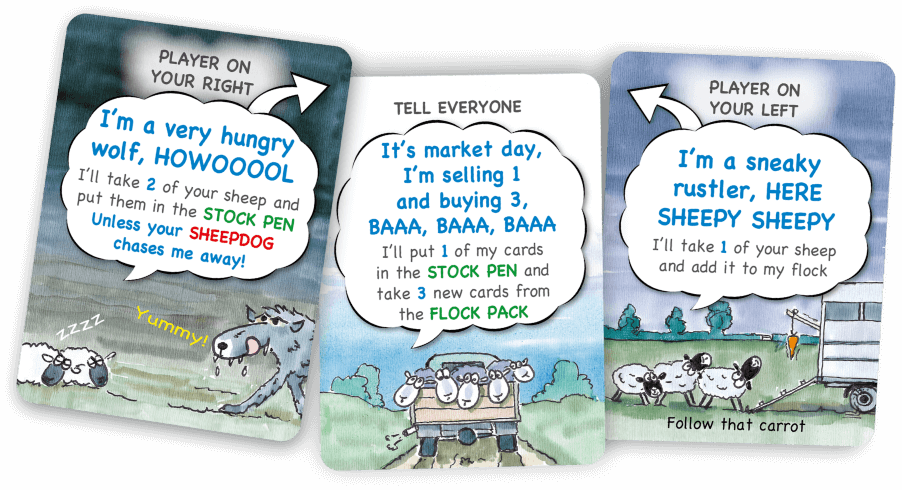 Check out the official rules for game play HERE
What Ewe Say
This sheep game is the GOAT
D Ramsbottom – A big fan
It's so good, I'm lost for words…
and sheep
Bo Peep – The nursery
I think this game could be a new world leader
B O'Baaaahma – Ewe S of A
Wayay mon, wot an ameeazin geeame,
tha best a've iva plaired
(Hi there, this game is amazing,
it's the best I've ever played)
– A Shearer – Up North
You know what? This game is @&%$#ing brilliant! @&%$#!!
G Ramsay – A kitchen in hell
Stockists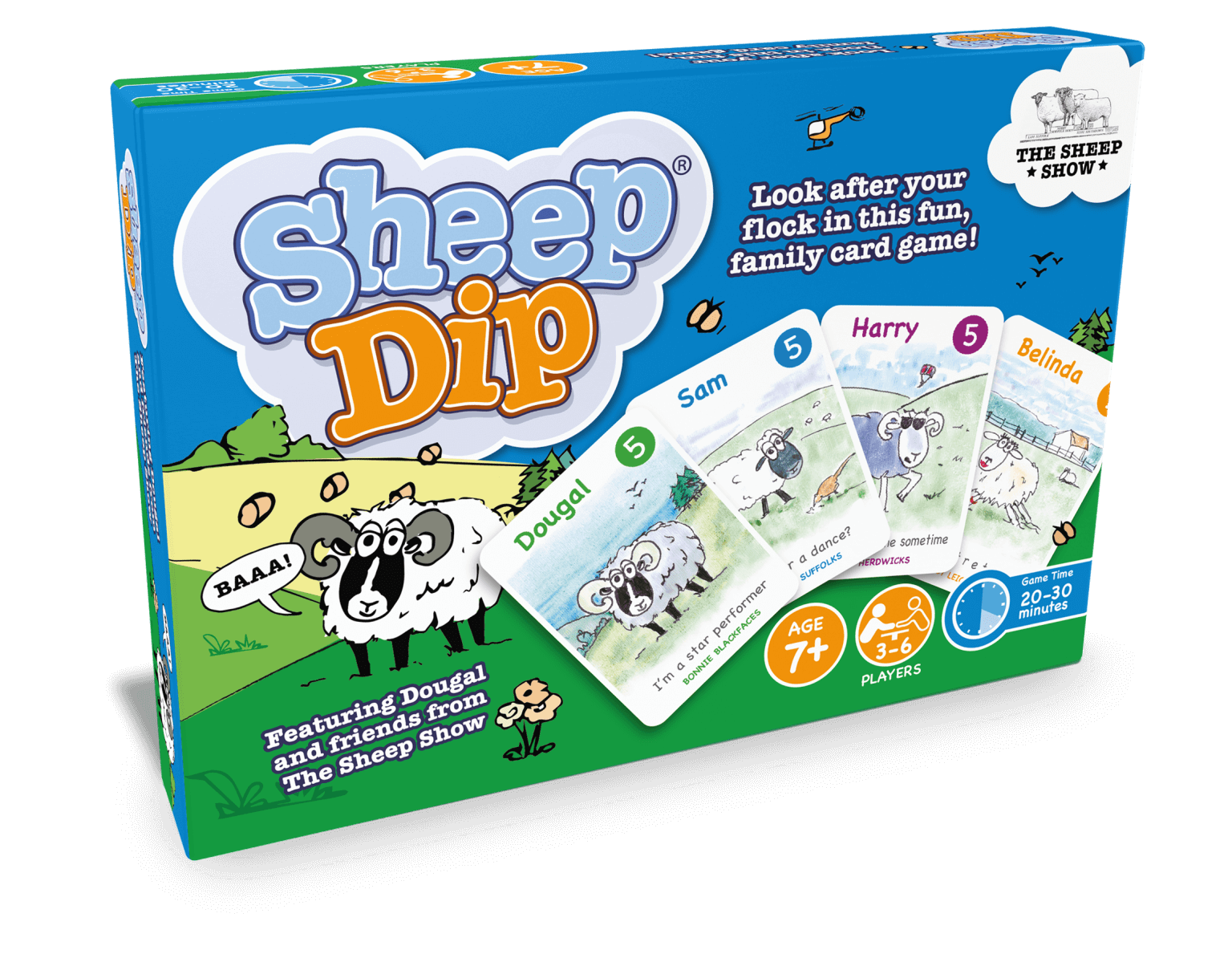 Algys Farm Shop
NR20 5PW

Thursford Enterprises Ltd
NR21 0AS

Fakenham Garden Centre
NR21 7LH

The Goatshed
NR9 5DJ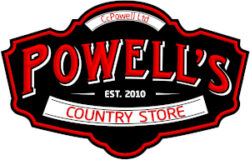 Cc Powell Country Store
AB45 3QJ
Snapdragon
Oakham LE15 6EA

Hawley Garden Centre
Dartford DA2 7RB